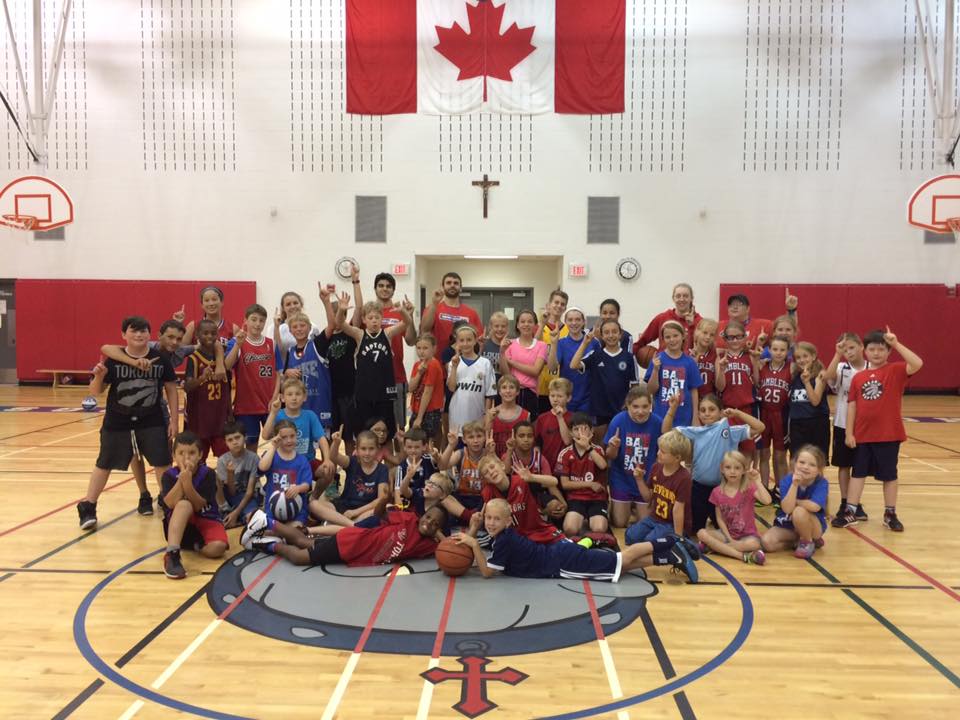 House Leagues
The Ramblers House League program is an instructional basketball program for boys and girls ages 5 to 12. House league players are grouped according to their age and skill level.  It is a recreational program that occurs once a week at the same time and location. The focus is on equal skill development with incorporation of game play. The cost of house league compared to competitive is significantly less.
The Philosophy of Fundamental Basketball
The basics of fundamentals is that all players should learn to pass, shoot and dribble! There are many aspects that come into play as you develop these skills. The ability to hustle, the desire to listen and learn and the confidence to be creative. Teamwork is an essential part of fundamental development as well.
We have many highly experienced coaches and volunteers in the London basketball community. Our coaches are committed to developing individual skills, introducing team concepts and improving overall confidence.  House League exposes players to a competitive, but friendly and fun environment.
We offer U9 coed (Grade 1-3), and U12 (Grades 4-6) boys and girls leagues. Please look through the pages to determine which program is best suited for your son/daughter.